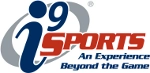 i9 Sports - Santa Clara County
i9 Sports Winter Youth Sports
M-A High School and Miramonte Christian School
13170 central Ave. SE, Menlo Park and Los Altos, CA
Dec. 2nd - 29th
The Winter Season is just around the corner and we have Indoor and Outdoor leagues perfect for your young athlete!
Choose between Soccer (ages 3-10) and Basketball (ages 4-12) leagues starting in December in Menlo Park and Los Altos/Mountain View. Your kids will love the fun first structure and you will love our convenient 1-Day a week schedule (Saturday and Sunday Only).
Register with code i9FUN to save an extra $15 today!